Elegant Kimono rental in Gion, Kyoto 
We want to see as many women walking through the city wearing the most elegant kimonos.With this in mind, we opened a salon with a photo studio that rents kimonos, KIHARU & PHOTO. 
Let us assist you on your special day !
 
 Also popular among foreign visitors. This is how you wear a Japanese Kimono. 
Kimono is a traditional Japanese clothing, which when worn properly, can make the person appear elegant. The reason why foreigners see the "Beauty" in KIHARU's Kimono is that we are different from the ones that are worn in the city. Every kimono is carefully made one by one and is very valuable. Feel free to choose from a variety of ether a casual kimono or an elegant silk kimono. 



  There are also seasons for Kimono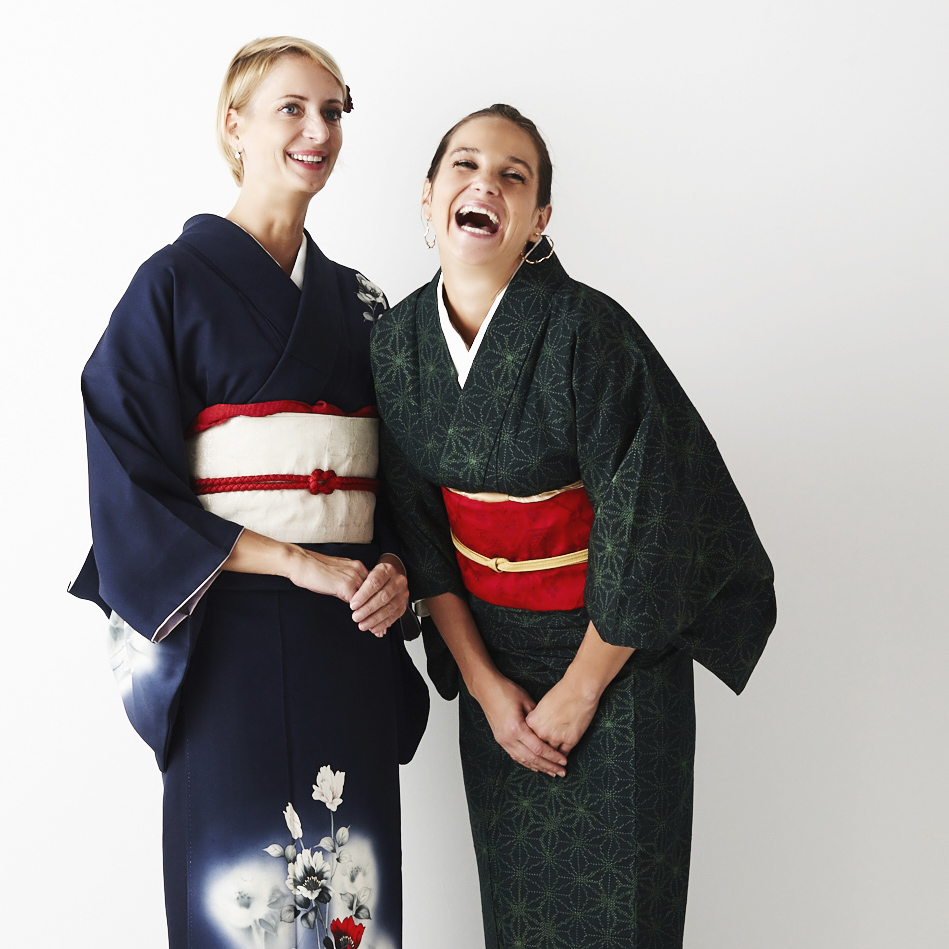 In KIHARU, we pay close attention to the seasons and offer an elegant and high-quality kimono fitting for that time of the year. Our skilled dressers will kindly make adjustments to find the perfect fit. Even first-timers can feel at ease since we promise that every customer will not experience any discomfort or unraveling of their kimono. Through KIHARU's kimono, discover the side of you that you never knew about and enjoy the exciting and new experience of wearing a kimono.
 



Capture memories of wearing a kimono in a photograph
Foreign visitors wearing kimono for the first time can enjoy the experience without any worries. Enjoy the photo shoot as if you are a model. What makes us different from other stores is that will capture you wearing a beautiful kimono from every angle. All plans include a photo card taken by the professional photographer. We hope that you to add this to your kimono and Kyoto memories. 
Please do not forget to include your height and feet size when making the reservation. 

We promptly ask the height and feet size of every foreign visitor. The available sizes are, for women up to 175 cm, and men up to 185 cm. We have sandals from 24 cm and 30 cm men's size.
Please book a hair set in advance. 
With a hairstyle matching your kimono, you will be able to achieve a well-balanced appearance.
- A hair set with curler and iron is ¥3,800 (incl. tax)
- A simple hair set is ¥1,620 (incl. tax)

We recommend the GION plan with kimono, hair set and makeup for ¥6,500 (incl. tax) How about a makeup different from every day and done by a professional?
*Please reserve 3 days in advance for hair and makeup.
For inquiries please click here for reservation
https://kiharu.kyoto/en/contact/
Many customers have checked-in on Facebook and Instagram. 
Customers who follow our SNS will receive their photo data via email as a present. Of course, you receive one photo card as a present in your plan. We will be delighted if you share about us on your blog as well. We also welcome comments.
Access and map around KIHARU 
We are right next to Kenninji. It is only 10 minutes from Kiyomizu temple on foot which is a perfect for a stroll. KIHARU is in Hanamachi (Geisha street) of Gion. It is a 5-minute walk from the nearest station - "Gion Shijo" on the Keihan line.It is about, depending on traffic, a 10-minute (around ¥1,200) taxi ride from Kyoto station.Please tell the driver "Gion Kobu Kaburenjo". It is a 1-minute walk from there.
Please give us a call if you get lost!
 For inquiries please click here for reservation
https://kiharu.kyoto/en/contact/